Business Antivirus
Complete threat protection for your devices and data. Monitor threats and deliver rapid support in real time from a centralized cloud-based security portal.
Endpoint Protection
Eliminates all types of threats, including viruses, rootkits, worms and spyware.
Seamless Deployment
Easy to deploy, as any conflicting software is detected and uninstalled during the installation.
Remote Management
Fully manageable via web-console. Respond to alerts, manage policies, and view reports.
Business Antivirus
Feature Components
Centralized monitoring and management made easy. Get the tools and insight you need to give your business the security it deserves.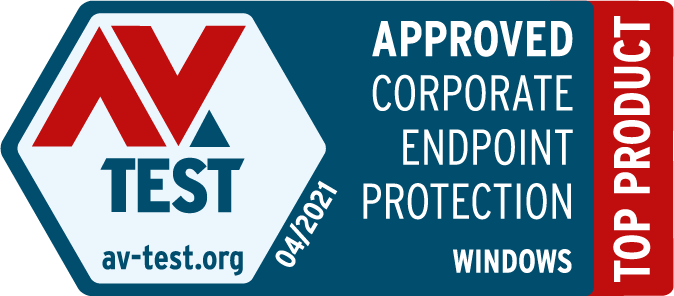 Antivirus
Actively scans files, URLs, and email attachments to protect your business from malware, spyware, ransomware and more.
Behavior Shield
Deeply-rooted malware can hide inside your running programs. Behavior Shield monitors them all for any suspicious activity to shut down attacks.
Web Protection
Ensures every website visited is trustworthy by checking the URL and website certificate, before any risky connections are made to your network.
Firewall
You lock your business' doors — so do the same for your network by employing a powerful, customizable Firewall that stops unwanted visitors in their tracks.
Exploit Blocker
New detection technology that strengthens protection against targeted attacks and previously unknown exploits – i.e. zero-day attacks.
Hardened Mode
Blocking files from executing when it's uncertain whether the application is safe or not.
Content Filtering
Block access to malicious websites and online distractions to keep clients' employees safe and productive during their work hours.
SmartScan
Efficiency is key for any business. SmartScan combines antivirus, software update, network security, and performance scans into a single one-click fix.
Anti-Spam
The best way to mitigate risk is to remove it entirely: keep dangerous phishing emails (and annoying spam) out of your and your employees' inboxes.
Anti-Phishing
Protects from attempts by fake websites to acquire sensitive company data such as usernames, passwords or banking details.
Memory Scanner
Monitors the behavior of malicious processes and scans them once they decloak, allowing for effective infection prevention, even from heavily obfuscated malware.
Customizable UI Visibility
Can be made completely invisible to end users, with even the option of no tray icon. Users won't be distracted by any pop-ups or warnings.
Sandbox
If you have risky files you want to run, use our virtual "safe space", which can execute any file you want, safely separated from the rest of the PC.
Wi-Fi Inspector
There are more ways than ever for cybercriminals to sneak onto a network. Find and fix whatever weaknesses might be putting you at risk with our network scanning tool.
Data Shredder
Deleted files are easy to recover. Make sure confidential documents containing financial information or customer and employee data are destroyed forever.