Save your files, Office documents, and attachments to secure online storage. All your files are stored in one place so FileSync can easily sync them to your PC. Files you modified on your PC are automatically updated in the background, keeping them current everywhere. FileSync also allows for synchronizing team-shared files in TeamChat. Install FileSync on every Windows, Mac and Linux computer you have: it's your cloud-based virtual drive.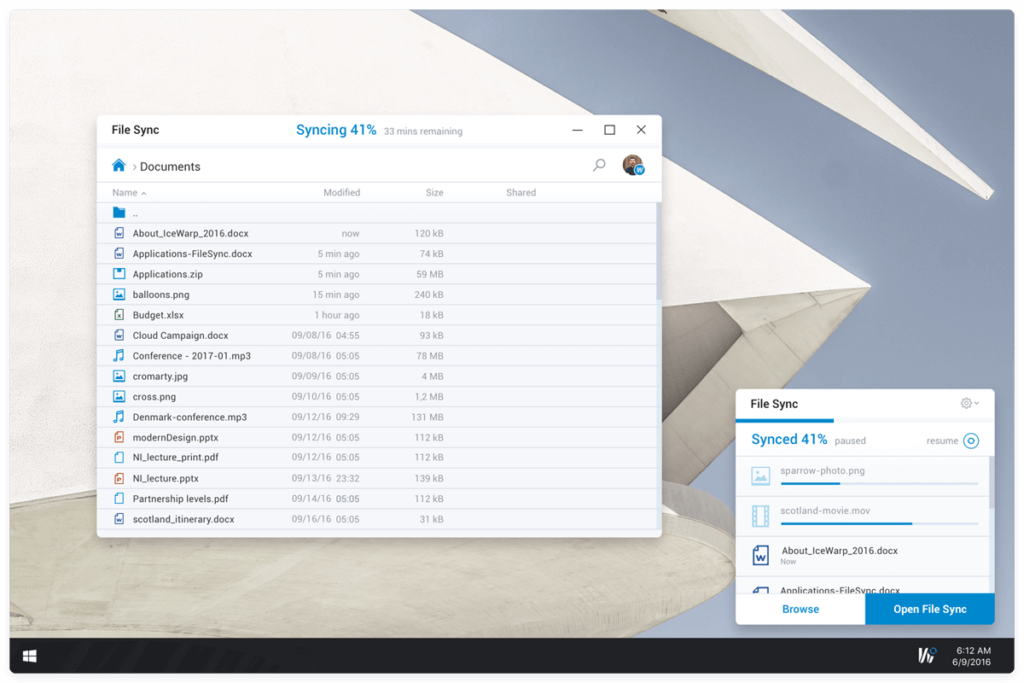 Easy Sharing
Define authorizations based on access control lists. Files in your online storage can be easily shared in chats, emails, conferences, or provided to external users as a simple link.
Automatic Download
Among the items that can be automatically synchronized are not only individual files or entire folders, but also files shared within TeamChat groups.
Automatic Upload
All your personal files, uploads to TeamChat, files shared in Chat or SmartAttach to emails are automatically stored, ready to be accessed offline on your desktop.
Documents Preview
Preview many file formats including images, PDF and Office formats without leaving your browser or having to install anything.
Virtual Drive
Assign a drive letter to a storage folder for synchronized items.
Shared File Sync
Complete synchronization of files shared in groups and TeamChat.
Notifications
Stay informed about synchronized files with integrated notifications.