For a limited time only, we are giving away hundred licenses of Pixlr Premium! Until 31st December, you will be able to redeem a 90-days new user license of Pixlr Premium. All you have to do is signup the giveaway with your email address and just get two more people to do the same from your unique referral link. Join now in the form below and start sharing your unique referral link to your friends, families and everyone on your social networks.
What is Pixlr?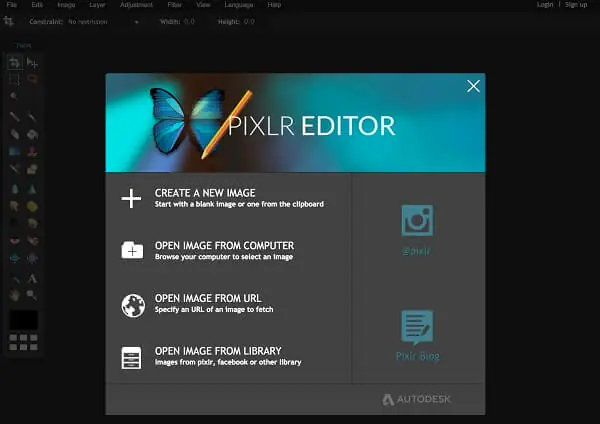 Pixlr is a cloud-based set of image editing tools and utilities, including a number of photo editors and a photo sharing service. Pixlr's tools are built to enable non-professionals and professionals alike to create, edit, and share images online via social networking services or utilize in various creative works. The platform can be used on desktop and also smartphones and tablets via mobile application.
Other than software like Adobe Photoshop or Paint Shop Pro, Pixlr is very easy to learn. It has a large library of effects and filters to enhance your images. You are also able to adjust your images manually. In order to do so, you can use many tools like crop, adjust contrast or to add text.  Experience next level, intuitive photo editing and graphical design with AI-powered tools for quick yet professional edits. Opens almost any image format such as PSD (Photoshop), PXD, JPEG, PNG (transparent), WebP, SVG and more. Start from an empty canvas or select one of the professionally crafted templates.
Full Access to Pixlr X and E
Extensive editing tools
AI CutOut (and future AI tools)
3,000 extra overlays
7,000 extra icons/stickers
5,000 decorative texts
18,000 Assets *New
Templates *New
Supports a maximum of 8196 x 8196 image resolution *New
Exclusive video tutorials